Productions
Rudy La Scala has been the songwriter, composer, arranger, and producer of many musical works for well-known latin american artists. Some of the artists he has lead to the top of the popularity charts and booming careers are Karina, Maria Conchita Alonso, Guillermo Davila, and Kiara among others.
Some of his most successful songs are: Mi Vida Eres Tú, El Cariño Es Como Una Flor, Por Qué Será. A Quién, Sé Como Duele, Que Bello, Sin Pensarlo Dos Veces, Tesoro Mio, Mamita Abreme La Puerta, Volvamos a vivir, Cuando Yo Amo, Cuando Mi Amada me Ama, Porque Tu Eres la Reina, Cree, and Love Maniac to name a few.
In 1979 He formed the band AMBAR with the lead vocal, Cuban-Venezuelan singer (and later Hollywood actress) Maria Conchita Alonso. La Scala broke sale records as a producer and composer by recording the band's first Disco album AMBAR. In this production Rudy La Scala reached the national and international success with the song "LOVE MANIAC". This same year He continued creating hits in English such "IT'S TIME TO DANCE". Consequently this year he earned a Gold record.
In 1980 La Scala produced the second album for AMBAR, "THE WITCH" and at the same time recorded and produced the album for Stella, "QUE NOTA" in one of the best recording studios in Canada; it became a hit on the radio in 1981.
In 1982 Rudy produced a successful record "TU COMO YO" for the famous band, LOS CHAMOS, who were the competition of Mexico's band Menudo. Due to the album's great success in Mexico, the band filmed a movie with other well known Mexican actors.
In 1983 He produced and composed an album for ARTURO VASQUEZ (son of Mexican singer Alberto Vasquez).
In 1985 Rudy La Scala created a huge impact again as a singer and composer with the song "MI VIDA ERES TU", a song to be remembered for ever by the Latin American and Spanish public; it was the opening and closing of each episode of the classic and unique soap opera "CRISTAL" which broke national and international rating records. "MI VIDA ERES TU" peaked in the Billboard Latin Pop Albums chart in the United States.
In 1986, while creating more hits as a Singer, La Scala produced and composed the best-selling Venezuelan album in history, "AMOR A MILLON"; an album performed by the singer "KARINA". Different singles from this album reached the top on the Billboard Top Latin Songs chart.
In 1987 Rudy earned many awards for his excellent performance in the music world, including the award for Best Songwriter of the Year for "SE COMO DUELE", a hit performed by KARINA.
In 1988 He re-launched the singer GUILLERMO DAVILA, composing and producing his famous song "SIN PERNSARLO 2 VECES". This song became a controversy; all TV channels created shows with psychologists and sociologists to discuss the content of the song's lyrics. This same year, He was also able to get the public's attention with the first launch of the singer KIARA, composing and producing the hit song "QUE BELLO", another polemic song. QUE BELLO has been versioned in different Latin American styles by other artists, and it is one of most sang songs in music reality shows.
In the year 1989, La Scala creates more hits such as "MAMITA ABREME LA PUERTA" for GUILLERMO DAVILA And the duet "TESORO MIO" performed by KIARA and GUILLERMO DAVILA, which reached the Top Latin Songs chart in the United States.
In 1996, La Scala wrote and produced an album for actress and singer "VIVIANA GIBELLI" (a well known TV show host in Venezuela and the North America).
In the new millennium, Rudy started supporting young talents, composing and producing a band called "AXIES".
In 2007 he launched his latest production OFRENDA DE AMOR A VENEZUELA, an album containing his known hits in a new style, mixing the Venezuelan folklore and New Age arrangements , making use of the Harp, Cuatro (4 string guitar), Bass , Maracas(rumba shakers) and keyboards, giving it an international touch so that the Venezuelan music becomes known internationally.
Rudy has been the producer, arranger, writer, and composer of songs for other recognized singers and artists such as RUDDY RODRIGUEZ (Venezuelan actress), ARTURO VASQUEZ (Mexico), PORYECTO M (former members of famous band Menudo), CARLOS MATA (actor and singer), the band for children "NIFU NIFA", and GERARDO MORI (famous Ecuadorian artist).
On the other hand, Rudy La Scala has composed more songs than anyone else in Venezuela for soap operas and he has composed jingles for commercial products such as PAPER MATE, KORN FLAKES, perfume CACHET, LEE jeans, KRAFT and BANCO EXTERIOR. He also carried out the whole strategy of image and music for the "KE" clothes. He has also been the producer of political strategies and campaigns in Venezuela.
It is worth mentioning that Rudy La Scala is the only record producer with 12 platinum and nine gold certified albums in Venezuela. Also, La Scala has been the only composer in the history of Venezuelan music with the most number 1 hits in all genres and styles.
PRODUCTIONS
1997        Viviana Gibelli
1996        Karina – Renacer
1991        Guillermo Dávila – Tuyo
1988       Ruddy Rodriguez – Espejismo
1990        Alberto K – Aguila de Amor
1990        Danilo Valentini
1989       Karina – Desde mi Sueño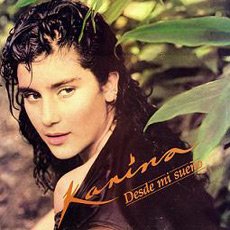 1989        Carlos Mata – Enamorado de ti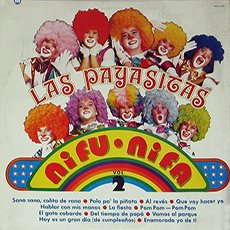 1988        Guillermo Davila 5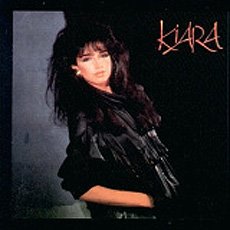 1987        Karina – Sin Mascaras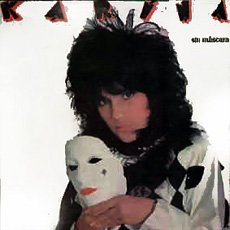 1985        Karina – Amor a Millon
1984        Arturo Vazquez
1983        Chamos – Tu Como Yo
1981        Stella – Que Nota!
1981        Herminia Martinez La Gata – La Gata
1979        Ambar – The Witch
1979        Ambar – Love Maniac
MEDIA
Karina - A Quién (compuesta por Rudy La Scala)
Kiara - Que Bello (Compuesta por Rudy La Scala)
Guillermo Davila - Sin Pensarlo Dos Veces (Compuesta por Rudy La Scala)
Ambar - Love Maniac (Compuesta por Rudy La Scala)
Gerardo Mori - Hablame y Dime la Verdad (Compuesta por Rudy La Scala)
Alberto K - Siempre te Amaré (Compuesta por Rudy La Scala)
Los Chamos - Mi Dulce Amor (Compuesta por Rudy La Scala)
Proyecto M - Estoy aun Enamorado (Compuesta por Rudy La Scala)
Viviana Gibelli - Esos Amores de Amigos (Compuesta por Rudy La Scala)
Guillermo Dávila y Kiara - Tesoro Mío (Compuesta por Rudy La Scala)
Stella - Que Nota (Compuesta por Rudy La Scala)
Carlos Mata - Di Que Tú (Compuesta por Rudy La Scala)
Danilo Valentini - Yo Por Tí (Compuesta por Rudy La Scala)
Herminia Martinez La Gata (Compuestas por Rudy La Scala)
Axies - Entre Tantas Tú (Compuesta por Rudy La Scala)
Nifu Nifa - Enamorada Yo De Tí (Compuesta por Rudy La Scala)